I was having a consulting session with one of my clients and they wanted to know how to get a list of jobs out of QuickBooks Desktop. There doesn't exist a default report that will give you a list of jobs in QuickBooks, but using some advanced customization options you are able to get a detailed job list.
The first step in our customization will be to start with the default Customer Contact List.
Reports>List>Customer Contact List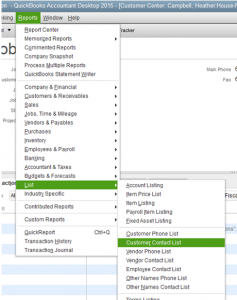 You end up with the following report that shows all of your customers and jobs.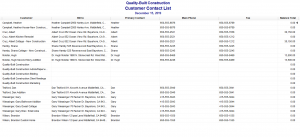 From here we made a few key customization changes to come up with the report we wanted. Click the Customize Report button and select the columns you want to see.  In our case, we wanted to see the job description, the customer, start date, projected and actual end date. (see the following image)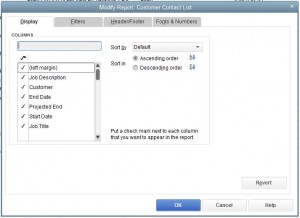 Next, I wanted to filter the report so that it only shows Jobs. I did this by including the Customer:Job Level filter. I filtered for the level to be greater than one.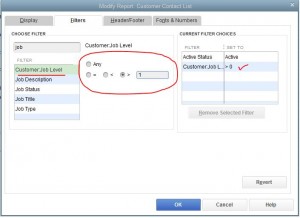 Finally, I changed the header to reflect that this is a Job List.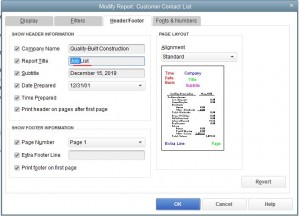 The result was a nice Job List report with meaningful information that the client can memorize for future use.